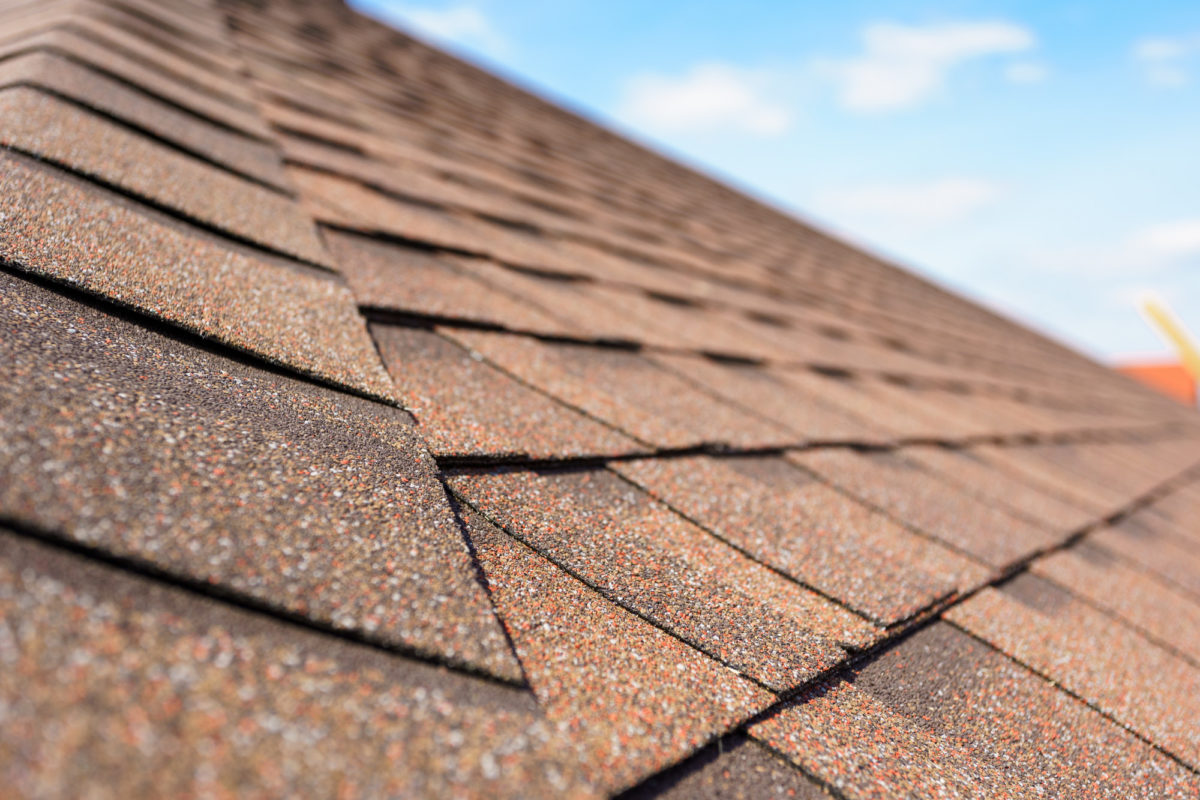 18 Jul
How Often to Replace a Roof: A Guide for Homeowners
As a homeowner, you have the freedom to make upgrades and changes to your home as you please without any pushback or fees. With homeownership comes lots of responsibilities as well. One of those responsibilities is maintaining and replacing a roof as needed.
Do you know how often to replace a roof? An average roof will last between 15-30 years and have a 25-year warranty. However, this doesn't take into consideration various roof materials and roofing companies that offer their own warranties dependent on their own roofing materials.
Before deciding if it's time to replace your roof and what materials to use on your new roof, first understand all of the factors that play into a roof's lifespan.
The Roof's Material
How long a roof lasts will depend on the type of materials used on it. For example, composition shingles might last between 12-20 years while asphalt shingles can last between 15-30 years. Rubber roofing and concrete roofing can last up to 50 years while metal roofs can last up to 75 years.
Your roof's lifespan depends on the materials it's made from, so having a professional roofer inspect the roof for you is ideal. They can then tell you what type of roof your home has, how long it should last, and if there are any current issues with the roof.
Signs You Need a Roof Replacement
Even the highest quality roofs will need replacement over time. It's important to know how old your home is and how old the roof is when purchasing your home. All homes will experience roof problems as the roof begins to age, especially if it's not maintained well.
Know the signs of a required roof replacement so you can pinpoint them early in the process and replace the roof before further damages occur.
Roof Age
If your roof's reaching the end of its lifespan for the materials it's made from, then you know it's about time to replace it. Harsh weather and regular wear and tear will break down your roof and cause it to age over the years. Once the roof reaches its halfway mark in its lifespan, contact a professional roofer to conduct an inspection of the roof and determine its current condition.
Damaged or Missing Shingles
Walk around your home and look on the ground for shingles or pieces of shingles. Then, direct your attention to the roof and look for signs of shingle damage. Damaged shingles or missing shingles is a sign that your roof's been compromised and you need to have it repaired or replaced as soon as possible.
Any issues with the shingles can cause further damage such as leaks.
Mold or Mildew Growth
While inspecting your roof from the ground, you also want to look for signs of mold or mildew growth. You might even notice algae or moss growing as well. These are signs that water is present on your roof.
Water shouldn't be able to form and create constant moisture on top of your home. If you see any of these signs, then there's an accumulation of moisture/water on the roof and most likely a leak of some sort. This requires immediate attention and possible replacement.
Sagging Areas
Another sign of roof damage to look for when conducting your own inspection is a sagging area on the roof. You should be able to detect this from ground level. A sagging area on your roof indicates there was standing water for an extended period of time.
If not treated right away, then you risk further damage and even a roof collapse.
Water Damage on Ceilings
Noticing water stains or water damage inside your home on the ceilings and walls is a sure sign that there's a leak of some sort. This doesn't always signify a leaking roof, but you'll want to check your roof first to ensure that's not the case. Have a professional inspect your ceilings, attic, and roof to determine the cause of the leak and if a roof repair or replacement is necessary.
How to Make Your Roof Last
To get as many years out of your roof as possible, there are several things all homeowners should do. Even the best roofs require homeowners to take these steps to ensure longevity.
Schedule Regular Roof Inspections
You should schedule roof inspections twice a year to stay proactive. If any issues are detected during the inspection, the professional will find them and provide you with the best course of action to take. Catching roof problems in the early stages is essential to prevent more extensive damage from occurring.
At Novalis Roofing, we have a gutter cleanout program that offers a free full roof inspection twice a year when the cleanings are being done.
Proper Gutter Maintenance
Clean and functional gutters help direct water away from your roof and your home's structure. Gutters play a significant role in roof health. For this reason, you should have the roof's gutters serviced on a regular basis as well.
Doing so will reduce the risk of leaks and structural damage to your home.
Choose A Owens Corning Platinum Preferred Roofer
Finding quality shingles with a warranty for up to 50 years can protect your home and your pockets. The Total Protection Roofing System offered by Owens Corning Platinum Preferred Roofers will offer your home with a state-of-the-art two-part protection that prevents moisture from building on the roof deck, offers a blend of three shingle types to protect your roof from the elements, and is optimized for comfort, performance and cost savings.
Investing in the Owens Corning system's duration shingles gives homeowners the peace of mind they need when it comes to roofing repair and replacement. The shingles will still need replacement every so often as all other roof shingles do, but you'll be covered for up to 50 years under the warranty!
For example, at Novalis Roofing and Siding, we can offer customers an industry-leading 50 year warranty on all of our roofs. This not only covers the roof material, but it also covers the labor to replace against Manufacturer's defect for a non-prorated period of 50 Years. This warranty also comes with one transfer if you sell the house.
Do You Know How Often to Replace a Roof?
At Novalis Roofing and Siding, we strive to provide trusted, accurate, and expert services to all homeowners in several New Jersey counties. Is your roof experiencing curling, damaged, or missing shingles? Has it reached 20-plus years and you're not sure how much longer it'll last?
Are you not sure how often to replace a roof? Let Novalis Roofing and Siding ease your mind by providing you with friendly roofing and gutters services.
Get your free estimate today to see how we can help you!