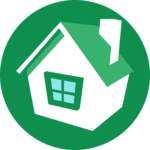 Residential Siding Replacemant and repair
Siding helps to make your home unique and is the first thing people see when looking at your home. Serving both aesthetics and utility, your siding protects your home against the rain, snow, wind, and any other strong weather elements. Novalis is a James Hardie Certified installer with our own fulltime, in-house siding crew.
Looking for a siding contractor in NJ? You've come to the right Place!
RECENT SIDING REPLACEMENT PROJECTS
Premier Hardie Siding REPLACEMENT AND Installers in New Jersey
Homeowners looking for premier siding installers should look no further than James Hardie siding. This trusted brand has been providing top-notch siding materials and installation services for more than a century, and is an industry leader in the field of quality home construction. Their products are resistant to moisture damage and long-lasting, making them ideal for climates with extreme weather conditions.
When shoULD I CONSIDER SIDING REPLACEMENT?
What types of replacement siding do we install?
At Novalis, we offer three main types of siding:
Read through the benefits of each and talk to one of our knowledgeable team members about which one will work best with your home.
Traditional Wood Plank Siding
Traditional Wood Plank Siding
Click To Get Schedule An Appointment with New Jersey's Best Hardie Siding Replacement Contractor
Why Novalis uses James Hardie siding products?
Jame Hardie Siding Replacement Benefits
At Novalis Roofing & Siding, we are committed to providing our customers with the highest quality products and materials for their siding projects. That is why we choose to work with James Hardie siding, a leading manufacturer known for their exceptional siding replacement solutions.
NOVALIS ROOFING AND SIDING'S ONLINE REVIEWS
REQUEST A SIDING REPLACEMENT OR REPAIR PROPOSAL
Discover the benefits of a complimentary siding replacement consultation at Novalis Roofing & Siding. Our experts evaluate your siding's condition, explore available options, and provide customized recommendations. Take advantage of this obligation-free opportunity to discuss your siding project, ask questions, and make informed decisions. Embark on your siding transformation confidently with our free consultation.
Please call us at 973-635-1165 to schedule a free estimate or fill out the contact form below
and we will contact you shortly after we receive it.
CALL OR WRITE TODAY FOR A QUICK, FREE, NO OBLIGATION SIDING REPLACEMENT ESTIMATE.
3 YEARS FREE: INSPECTION WITH A NEW ROOF.