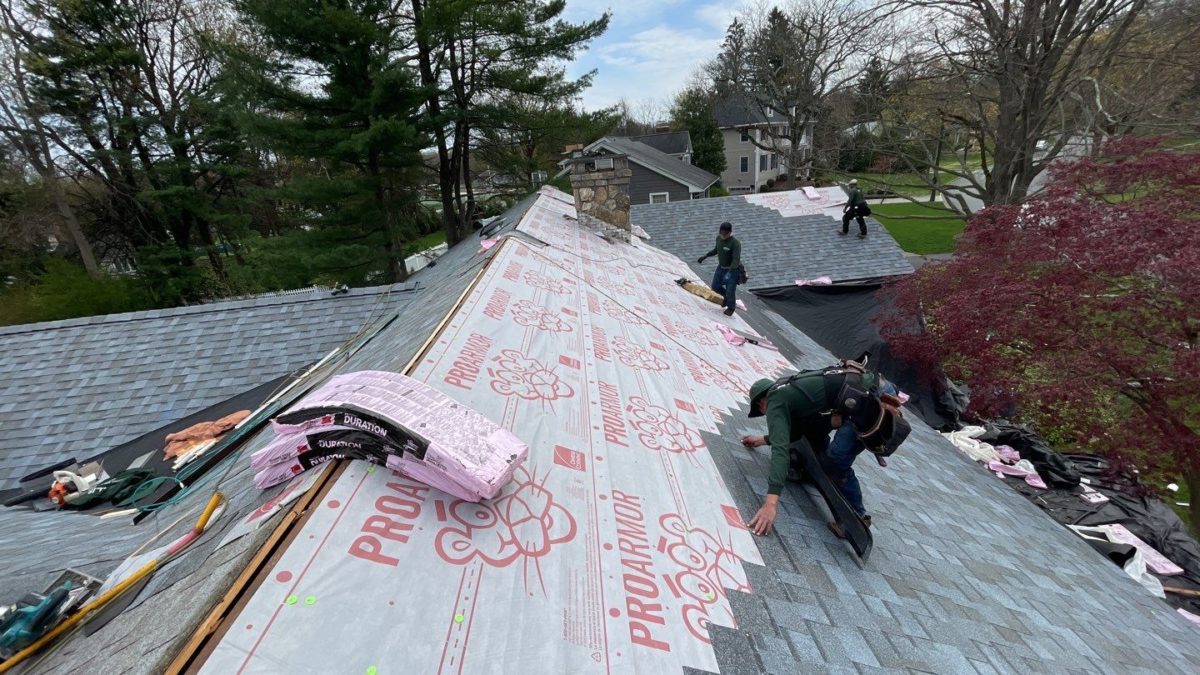 22 Apr
4 Reasons You Should Never Attempt To DIY Your Roof Repair
Roofing is a complex and dangerous job that should only be attempted by certified professionals. Here are 4 reasons why you should never try to DIY your roof repair.
1. It's Incredibly Dangerous To Repair Your Own Roof
Roofing is an inherently dangerous job. There's a reason why professional roofers have to undergo special safety training – it's because the risks are real. From falling off the roof to being injured by tools or materials, there are countless ways that a DIY roofing job could go wrong. Roofing is also a physically demanding job, which can be tough for those who aren't used to working with their hands and standing on top of roofs for extended periods of time. There is also a good amount of equipment involved in roofing, and it can be expensive to rent or purchase the necessary tools.
2. You Could Void Your Roof Repair Warranty
If you have a warranty on your roof, chances are good that attempting a DIY repair will void it. That means that if something does go wrong, you'll be on the hook for the repairs, which could end up being very expensive. Roof warranties typically cover materials and labor, so if you have a problem with your roof, it's likely that the warranty will cover the cost of repairs.
3. Roof Repair Is Not As Easy As It Looks
Roofing is a skilled trade that requires years of experience to master. Just because you've watched a few YouTube videos doesn't mean that you know what you're doing. Attempting a roof repair without the proper skills and knowledge is likely to end in disaster. Also, just because someone says they're an expert roofer doesn't mean they are. Make sure to do your research before hiring anyone to work on your roof. Even if they are a family member or friend that you trust, it's always better to be safe than sorry.
4. Choosing The Wrong Materials
There are a lot of different roofing materials on the market, and not all of them are created equal. Choosing the wrong material could lead to costly repairs down the line. Make sure to do your research and consult with a professional before making any decisions about what type of roofing material you should use for your home. This is incredibly important because your roof is one of the most important parts of your home. Your roof protects you from the elements and keeps your family safe. Don't take shortcuts, consult with a professional and let them choose when it comes to selecting the right roofing material for your home.
Conclusion
Attempting a roof repair on your own is a risky proposition. It's much safer and more cost-effective to hire a professional roofer to handle the job. Do yourself a favor and leave roof repairs to the experts.
When it comes to roof repair, it is always best to leave it to the professionals. Novalis Roofing & Siding has been in business for over 75 years and counting. We are a family-owned and operated business that takes pride in our work. We offer a wide range of services including roof repair, replacement, and installation. We also offer siding installation and repair. Contact us today to schedule a free consultation! We look forward to serving you!